Anti-Static Copper Tinsel
Anti-Static Tinsel is a high quality, all-copper solution for reducing unwanted static build up in paper, film and foil converting operations.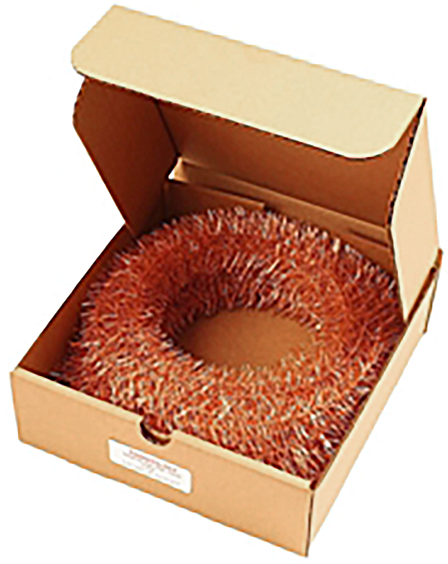 The anti-static tinsel strands are flexible and soft to prevent scratching or other damage to products. This tinsel is effective when used on moving webs and conveyors, eliminating both negative and positive charges from static laden product. Tinsel resists breakage, matting and shedding. It is a self-energizing, induction type (no power needed) static eliminator which does not spark or cause sparks, and can be used in hazardous conditions.
Box includes two rolls at 36 feet each for a total of 72 feet.