O-Ring Kits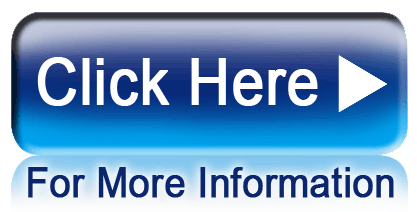 O-Ring Kits
Kits Contain 500 O-Rings
Available Materials: Buna-N 70 or Viton 75
Kits Contain 500 O-Rings: Universal has 30 Sizes
Temperature Ranges: Buna-N 70: -40°F to +275°F, Viton 75: -45°F to +500°F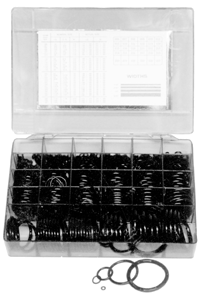 Buna-N 70 Duro Universal Kit
500 O-Rings
30 Standard Sizes
Part No. U-500-BN70
Viton 75 Duro Universal Kit
500 O-Rings
30 Standard Sizes
Part No. U-500-VT75
UNIVERSAL KITS INCLUDE

-006
35 Pieces

-007
35 Pieces
-008
35 Pieces
-009
35 Pieces
-010
35 Pieces
-011
35 Pieces
-012
35 Pieces
-110
20 Pieces
-111
20 Pieces
-112
20 Pieces
-113
20 Pieces
-114
16 Pieces
-115
16 Pieces
-116
16 Pieces
-210
10 Pieces
-211
10 Pieces
-212
10 Pieces
-213
10 Pieces
-214
10 Pieces
-215
10 Pieces
-216
10 Pieces
-217
7 Pieces
-218
7 Pieces
-219
7 Pieces
-220
7 Pieces
-221
7 Pieces
-222
7 Pieces
-325
5 Pieces
-326
5 Pieces
-327
5 Pieces

---




O-Ring Splicing Kits

Make quality custom O-Rings in minutes

Ideal for replacing large, expensive, hard-to-find sizes

No need to buy excessive quantities when you only need one


O-Ring Splicing Kit Includes:

Buna-N Cord Stock (7' of each nominal diameter: 0.103, 0.139, 0.210, 0.275)

Cutting Blade

Cutting and Splicing Jig

Rapid-set Adhesive

Part No. ORSK-BN

Viton O-Ring Splicing Kits Also Available
SFP o-rings are compatible with most major brands including: Omega, Precision, Marco, Seal Technologies, All Seals, Allied, Dupont Performance, Zatkoff, Freudenberg-NOK, Satori, Chicago Gasket, Dichtomatic, Quick Cut, State Seal, Seal-Jet, Wessing, Vanguard, Rodon, Varian, International Rubber, Vita, Allstates Rubber, national Webbing, Timco, OGS, Mercer, Watts, baxter, Elasto Proxy, J.W. Industries, Die-Cut, ATP, Dura-Belt, RPM, Diamond, PCM, Elastomeric, Da/Pro, Daemar, United Seal, Rubbercraft, Auburn, Universal.

Manufacturers of High-Quality Products for the Plastics Molding Industry
Home | Request a Quote | Place an Order | Product Index | Online Catalog | Barrels & Screws | Electrical Products | Hoses & Fittings | Molding Accessories | SDS Sheets | Credit Application | Terms & Conditions | About Us | Contact Us

SERVICES FOR PLASTICS, INC.
800-627-1033
7925 N. Clinton St., Fort Wayne, IN 46825-3113, USA
E-mail: Sales@ServicesForPlastics.com
Contact Webmaster regarding content or link problems
Copyright 1997-2023 Services For Plastics, Inc. All rights reserved.