PLATENS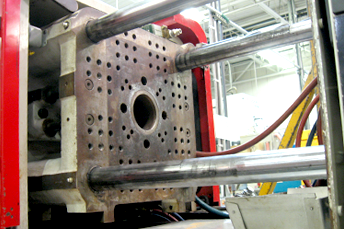 It is very important to make sure your platen is level in order to clamp properly. Undersized mold bases, excessive clamp force, and malfunctioning machines are all issues that can affect your platen.
SFP can repair stripped platen threads, tap all holes, remove broken studs, remove/replace bushings, repair toggle arms, blanchard grind the platen, and deburr the surface.
ALL IN LESS THAN 1 WEEK!