Precision Machining Technology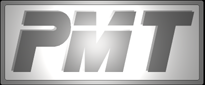 In May 2009, Services for Plastics, Inc. launched it's new division,
Precision Machining Technology, to cater to companies in need of general and
precision machining. www.precisionmachiningtechnology.com

For nearly 30 years SFP has been manufacturing and rebuilding Barrel and
Screw components for the plastics industry. However, most fail to realize that we are still a
general machine shop. Thank you for the opportunity to introduce you to PMT and our
expanded capabilities. With our vast array of plant equipment, we offer the
following services:


We would love to assist you with any general machining needs that you have.
Please contact us for a competitive quote.
If you have needs in regards to Barrels and Screws for your plastics operations,
you can still visit us on the web at www.servicesforplastics.com



SERVICES FOR PLASTICS is a manufacturer of barrels, screws, screw tips assemblies, nozzles, nozzle tips and end caps for the plastic molding industry. We also distribute a complete line of industrial accessories for the injection, extrusion, thermoset and blow molding industries. In addition, we specialize in upsize/downsize conversions, thermoset/thermoplastic conversions and reconditioning services for barrels and screws.
© Copyright July 2009 - SERVICES FOR PLASTICS. ALL RIGHTS RESERVED.