Tie bars do not conveniently break. Your machine is down, costing hundreds or thousands of dollars an hour, you need one or four fast! Call us now!

Services for Plastics, Inc. specializes in emergency tie bar manufacturing. In as little as two days after receipt of material and drawing confirmation, we can have your tie bar loaded on a truck and off to be delivered to your facility.

We manufacture tie bars from the best stress-proof materials available for machine manufacturers, in addition to one-piece replacements for end users.

Request a quote today!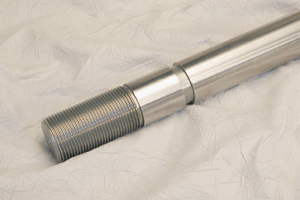 Arburg
ATEC
Autojector
Battenfeld
Bekum
Beloit
Bipel
Boston Matthews
Borche
Boy
Bucher
Chuan Lih Fa
Cincinnati
Cincinnati ACT
Cincinnati Roboshot
Cincinnati Vista
Cincinnati Vista Sentry
Demag
Desma
Dima
Dong Shin
Egan
Engel
Farrel
Fellows
Ferromatik
Fischer
Fortune
Fu Chun Shin
Gloenco
Gloucester
Gluco
Goldstar
Haitian
Hardig
Hayssen
Hettinga
Hishiya
HPM
Hull
Husky
Illinois Precision
Impco
Jaco
Johns
Jomar
JSW
Kautex
Kawaguchi
Kenplas
Klockner Ferromatik
Klockner Windsor
Krauss-Maffei
Kuasy
Lester
Lien Fa
Lombard
Maplan
Martinand
McNeil
Meiki
Metalmec
Mini-jector
MIR
Mitsubishi
Moslo
Multiplas
Natco
Negri Bossi
Netstal
New Britain
Newbury
Niigata
Nissei
Nissin
NRM
Pentaject
Presma
Promax
Pyramid
Reed Prentice

Rocheleau
Rutil
Sandretto
Seiko
Shinwa Seiki
Sodick
Stokes
Stork
Stubbe
Sumitomo
TMC
Toshiba
Toyo
Triulzi
Trubor
Trueblood
UBE
Uniloy
Van Dorn
Van Dorn / Demag
Van Dorn / GT
Wabash MPI
Welltec
Willert
Windsor
YCI - Supermax